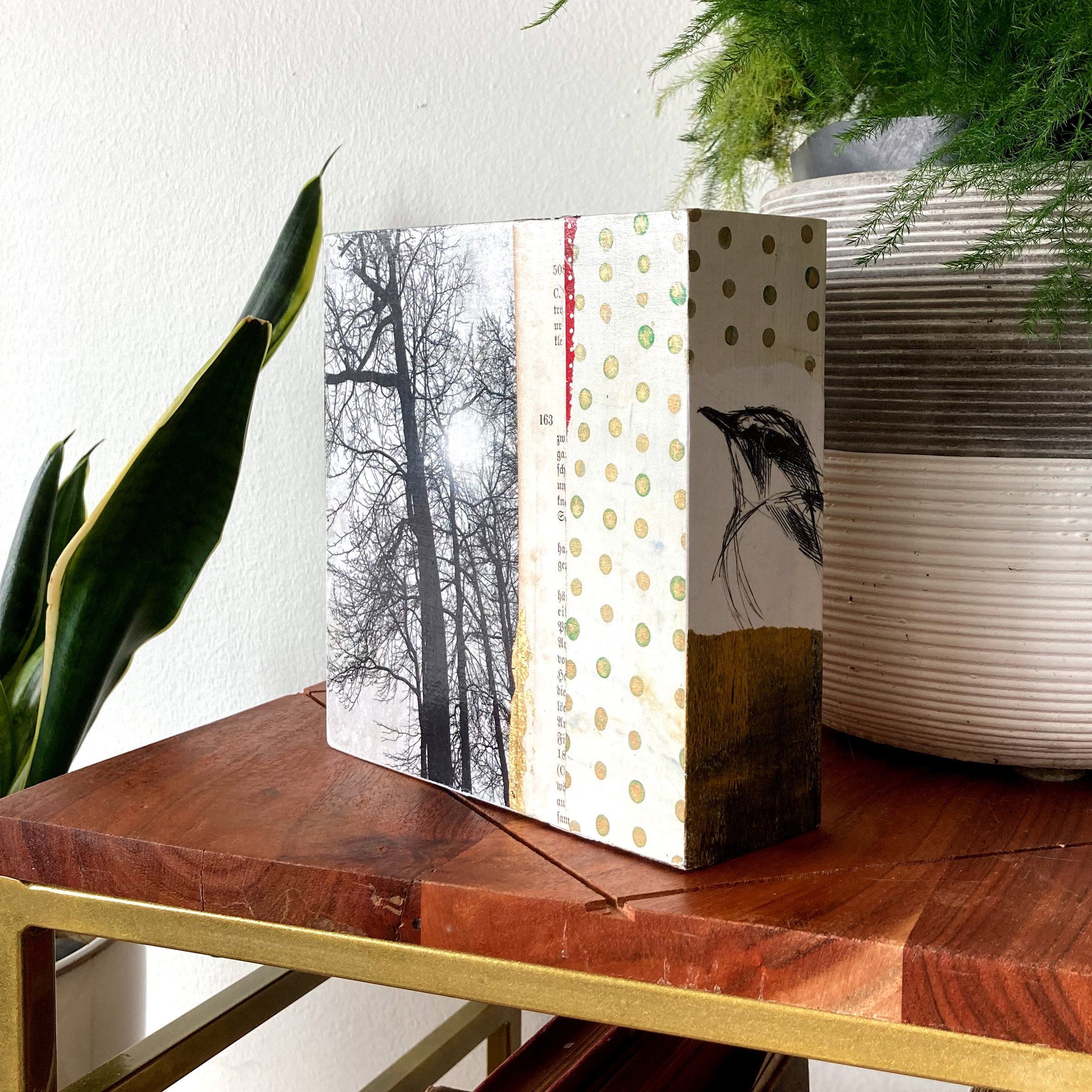 Winter Tree Mixed Media Art
The perfect project for a rainy afternoon or a free Saturday morning. We will create our own painted papers and collage them onto the front and sides of a cradled wood panel. Using the provided images or images of your own, I'll walk you through the steps of making this start-to-finish art piece. When you've finished this piece, you'll be inspired to create many more.

A little glimpse into some of the lessons...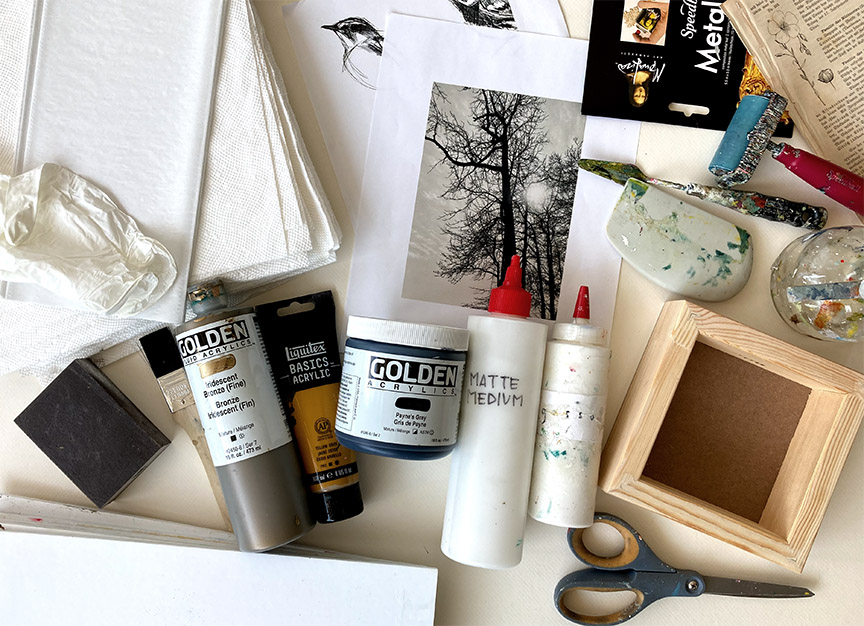 6x6x2" cradled wood panel (or similar size)
Soft rubber brayer
Silicone squeegee wedge (I use Catalyst brand)
Acrylic paints
1" flat paintbrush
Gesso
Fine sandpaper
Deli paper or printer paper
Vintage papers
Fluid metallic paint
Matte medium, gel medium, PVA or decoupage medium
Palette knife
Scissors
Paper towels
Masking tape
Spray water bottle
Gold leaf (optional)
Bamboo skewer or knitting needle
Varnish (I use liquid satin varnish)